Presidential Diamond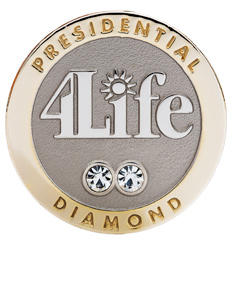 To qualify as a Presidential Diamond:
100 Principal Volume (PV) every month*
Personally-enrolled eight distributors at 100 PV per month (At least half must be frontline.)
Monthly three-level volume of 10,000 LP without compression
Have two Diamond legs**
**Legs must be separate and have at least one distributor at the indicated rank or higher. Qualifying distributors in the legs do not have to be frontline.